Ferozepur News
SSA/Mid Day Meal office Employees Union to return framed manifesto to Congress MLAs
SSA/Mid Day Meal office Employees Union to return framed manifesto to Congress MLAs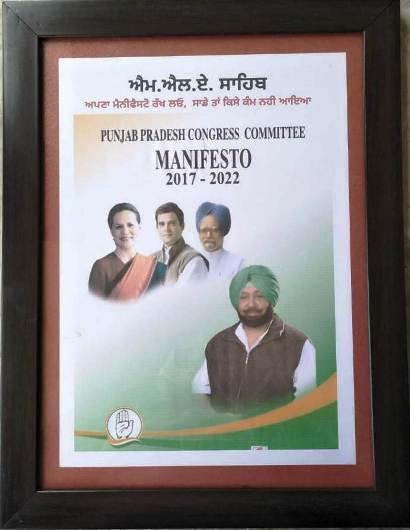 Ferozepur, August 9, 2020:  For not fulfilling the promises made in the manifesto at page 117 for regularization of Contract Employee, full payment of salaries to employees, restoration of old pension scheme, implementation of 6th pay commission and release of outstanding DA installments, the SSA/Mid Day Meal office Employees Union to return framed copies of the manifesto to the Congress MLAs on August 13.
Releasing a press statement, Sarva Shiksha Abhiyan/Mid Day Meal Office Workers Union Distt President Manoj Gupta and Press Secretary Rajesh Watts Fazilka said that  employees are angry with the government's false promise. On 13th August, Congress MLAs across Punjab would be returned the framed manifesto. Punjab UT Employees Pensioners would be more involved in the protests being staged by the Sanjha Manch across Punjab.
The leader said that if the government did not heed the demands of the employees soon, then the employees would celebrate August 15 as the day of slavery.