Ferozepur News
Subodh Kakkar elected unanimously President District Chemist Association Ferozepur
Subodh Kakkar elected unanimously President District Chemist Association Ferozepur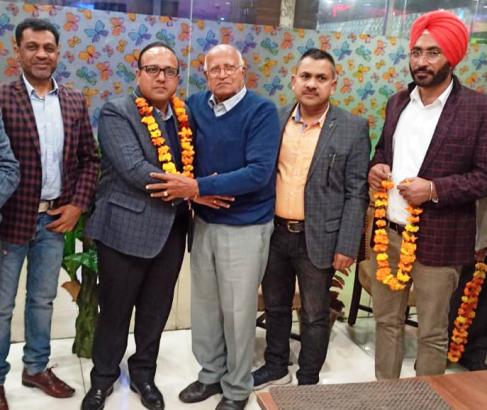 Ferozepur, February 23, 2021:  A young energetic with passion to serve the society and nation, Subodh Kakkar – popularly known as Prince – was  elected unanimously President District Chemist Association Ferozepur.
DCA members congratulating Subodh Kakkar, garlanded him with special blessings from Sham Lal Kakkar.
Speaking on the occasion, Kakkar said, I am thankful to the members of DCA to elect me unanimously and assure them to come to their expectation in streamlining the working.