Ferozepur News
Under Ghar-Ghar Rozgar Mission, selected candidates to get free 100 hours training
Under Ghar-Ghar Rozgar Mission, selected candidates to get free 100 hours training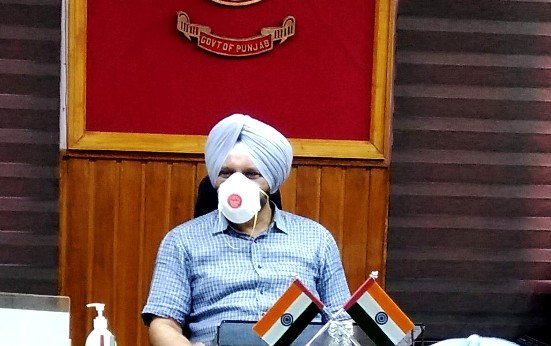 Ferozepur, January 6, 2021: Under Ghar-Ghar-Rozgar-Mission run by the Punjab Government, the Bureau of Employment Generation Skill Development and Training of Ferozepur district administration has organized 32 job fairs and placement camps with the selection of 4,145 candidates by 58 companies, during the year and now the selected candidates will be given 100 hours free training by Tata Consultancy Services-TCS.
Deputy Commissioner, Gurpal Singh Chahal said, the self-employment fairs are being organized in all the blocks of the district for maximum participation of unemployed and aspiring candidates. He said, the main objective of these camps was to help the needy unemployed candidates of the district to stand on their own feet by providing maximum employment, self employment opportunities.
Divulging with details, Ashok Jindal, Training Officer, The candidates who are graduate and under 28 years during 2018, 2019 and 2020 can register their names by visiting the office in the DAC complex by January 8, 2021. He said, now the applications have been invited for employment to SC, BC  whose family income is less than Rs.2 lakh and non-technical candidates with an aim to provide them training.
After giving the training to the candidates, those who will clear the written test will be given free training by TCS for 100 hours and provided job at a monthly salary  between Rs.10,000- to Rs.15000, he added.