Ferozepur News
Students of Vivekananda World School's shooting range outperformed in the 55th State Level Shooting Competition
Students of Vivekananda World School's shooting range outperformed in the 55th State Level Shooting Competition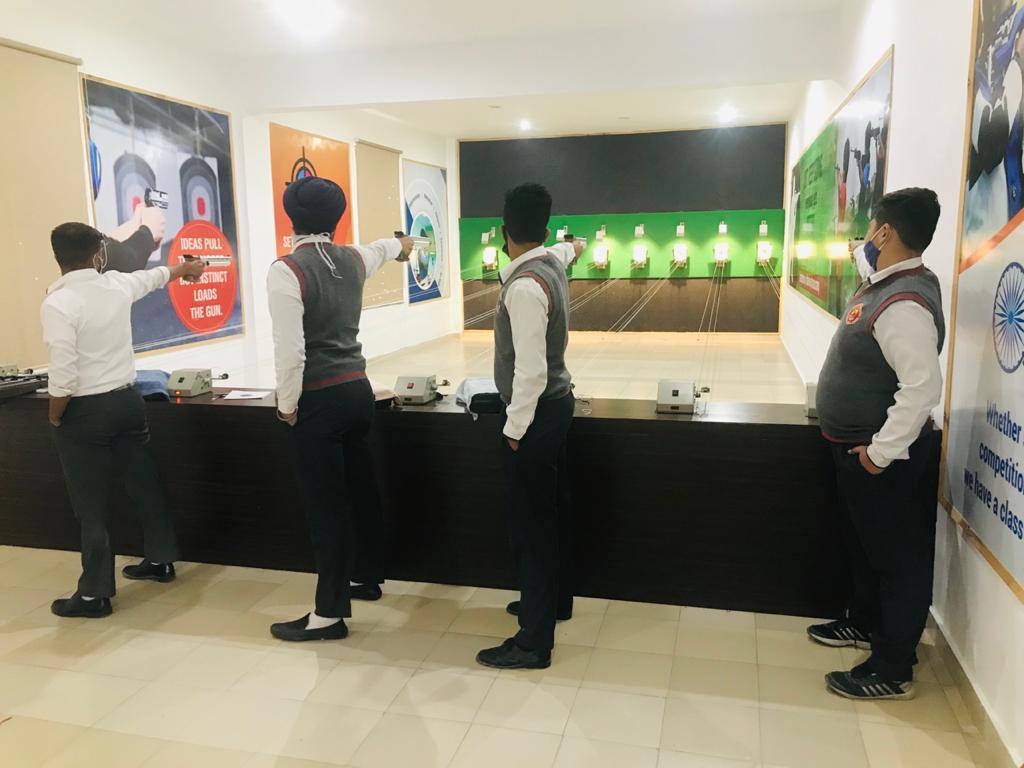 Ferozepur, February 22, 2021; The Students of Vivekananda World School's shooting range outperformed in the 55th state level shooting competition (small-bore rifle and pistol events) held at Mohali.
Giving detailed information, Dr. S.N Rudra, director of, VWS told that the shooting trainees Sanamdeep Singh, Ashir Sagar Bhaskar, Gursharan Singh. Navdeep Singh and Rihaj have been selected for the Pre-National shooting competition to be held from March 23 to April 6, 2021, at Jaipur.
Paramveer Sharma, Chief Administrator, VWS said that the credit of this achievement goes to shooting coach Darshan Singh Sandhu and all students who put in so many untiring efforts. He wished for the bright future of the students.