Ferozepur News
Rana Sodhi condoles death of former Cabinet Minister Pt Bal Mukand Sharma
Cremation on January 4 at 12.30 pm at Ferozepur
Rana Sodhi condoles death of former Cabinet Minister Pt Bal Mukand Sharma
Ferozepur, January 3, 2021: Rana Gurmeet Singh Sodhi, Cabinet Minister for Sports and Youth Services expressed his condolences over the death of former Cabinet Minister, Pandit Bal Mukand Sharma due to illness.
Rana Sodhi conveyed his condolences to his family members, relatives and friends including his son Rajinder Sharma and advocates Gulshan Sarma and Vinod Sharma and said that he was with them in this hour of grief.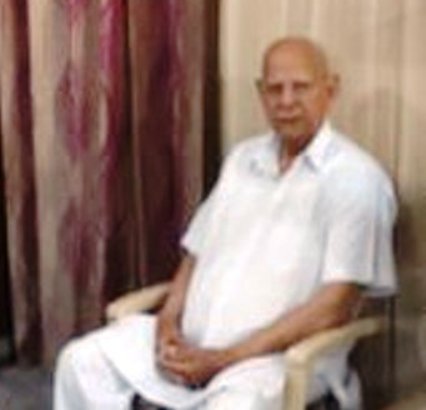 He also prayed to the Almighty to grant peace to the departed should and rest in praise and also keep the remaining family members happy.
Despite being a senior leader of the Congress party but he was respected by all parties and every contestant used to meet him to get his blessings.  However, in 2019, Sukhbir Badal, Akali Dal Supremo too had visited his place to get his blessings.
Added here, the Former Cabinet Minister, Punjab and five-time Congress MLA and senior leader of All India Congress Pandit Bal Mukand Sharma, 90, who was admitted on December 16 and after being shifted from Ferozepur and passed away at PGI Chandigarh on Saturday. The cremation will take place at Ferozepur on January 4.
Pt Bal Mukand started his political career from Jan Sangh and contested the first election in 1967 and got only 9029 votes against Girdhara Singh of Congress.  In 1969, he contested the Assembly election 1969 and defeated Girdhara Singh for a 2,594 votes difference.  Then, he contested the Congress seat in 1972 and won from Girdhara Singh who fielded himself as an Independent candidate.  Later on, he continuously won three times as Congress MLA in 1980, 1985 and 1992 while he had lost in 1967, 1977, 2002, and 2007.  In the last election, he lost from Sukhpal Singh Nannu of BJP.