News
Punjab Governor nominates Dr.Madhu Prashar as Executive Council Member of Maharaja Bhupinder Singh Sports University Patiala
Punjab Governor nominates Dr.Madhu Prashar as Executive Council Member of Maharaja Bhupinder Singh Sports University Patiala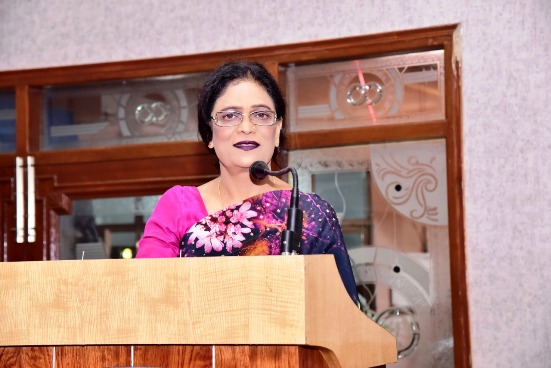 Ferozepur, February 15, 2020:  Punjab Governor, V.P.Badnore has nominated Dr.Madhu Prashar, Secretary, Dev Samaj College for Women, Ferozepur as Executive Council Member of Maharaja Bhupinder Singh Sports University Patiala.
Dr.Madhu Prashar has various awards to her credit in the field of education at the state, national and international level and has played a pivotal role in the development of DSCW since her joining in 1992.
She said, news for her nomination as Executive Council Member for a period of two years, was given personally to her by the VC of the Sports University.  The other three members nominated have been awarded Padam Shri,  Dronacharaya and Arjuna Award.
She said, it is a great honour for Ferozepur for her nomination and thanked the Governor and Sports a Youth Cabinet Minister, Punjab Government and assure to do every work sincerely, honestly and responsibly.