Ferozepur News
Farmers hold good 'Jan 26 Tractor March' at Delhi despite Supreme Court stay on 3-Farm Laws
Farmers hold good 'Jan 26 Tractor March' at Delhi despite Supreme Court stay on 3-Farm Laws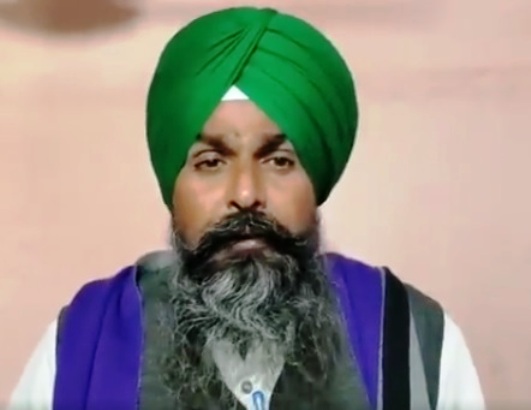 Ferozepur, January 12, 2021:  The farmers will continue with the stir and hold good to join the Tractor Rally on January 26 at Delhi, said Sarwan Singh Pander, State General Secretary, Kisan Mazdoor Sangharsh Committee.
Rejecting the Supreme Court's suggestion to appoint a committee to resolve the ongoing crisis and agitation by the farmer's outfits over 3-Farm Laws by hearing the apprehensions raised by the farmers against the laws, Pandher, said, our peaceful protest will continue, till such time the demand for the repeal of the three laws is not accepted.
He said, the farmers are in high spirits and making preparation for the Tractor March on January 26 when thousands of tractors and farmers will join the Tractor March.
Commenting the media reports as we have not yet received the written orders of the Supreme Court, Pandher said, we will discuss with the advocates, to have consensus over future strategy but the intention of the government is very clear that the Farm Laws will not be withdrawn.
Inderjit Singh Kalli, President Ferozepur KMSC said, in the chain of protests, the Tractor March will be held on January 13 in the villages of Ferozepur district when the copies of Farm Laws will also be burnt.