Ferozepur News
After 11 months, 16 unreserved special train services resume in Ferozepur rail division
After 11 months, 16 unreserved special train services resume in Ferozepur rail division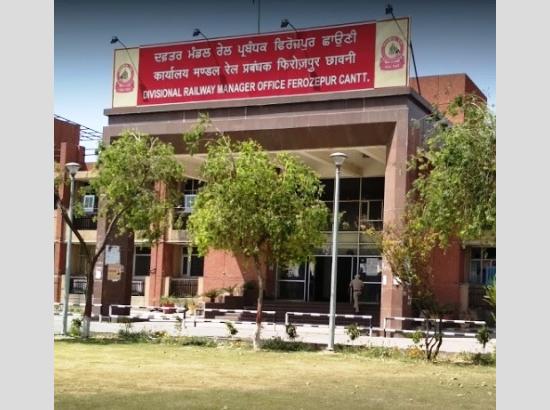 Ferozepur, February 22, 2021: The railways has resumed unreserved mail express special trains from 22 February today, in Ferozepur rail division, after remaining suspended for around 11 months due to the COVID-19 pandemic and farmers agitation against the 3-Farm Laws.
Divisional Rail Manager, Rajesh Aggarwal, said, these special trains will stop at all stations between the originating and destination stations. The fare of these trains will be taken as per the restriction of minimum fare of Mail / Express and no monthly tickets of these types will be valid till the next order.
Making an appeal to the passengers and soliciting cooperation, DRM said, the threat of Covid is not yet over and all the instructions related to its rescue such as putting on masks, using hand sanitizer, gloves and maintaining proper distance must be followed.
However, the passengers were not happy over the increase in train fair charges in the name of special trains and demanded from the government, to reconsider this factor.
Time Table of Unreserved Mail Express Special Trains running in Ferozepur Division